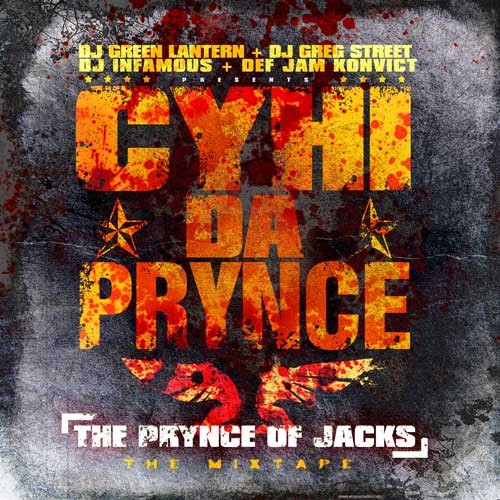 The hottest up and coming rapper from Decatur, GA,

Cyhi Da Prynce

is quickly making a name for himself amongst hip hop aficionados for his witty lyrics and phenomenal ability to kill any beat he steps on. His last mixtape with

DJ Greg Street

called What The Deck Been Missin. Volume 2 was one of the most slept on mixtapes of '09 when so called "professionals" made their top 10 mixtape lists. This mixtape is guaranteed to be an instant classic from beginning till end. DJ Greg Street links up with

DJ Green Lantern

and

DJ Infamous

to bring you Cyhi Da Prynce - The Prynce Of Jacks.
Download