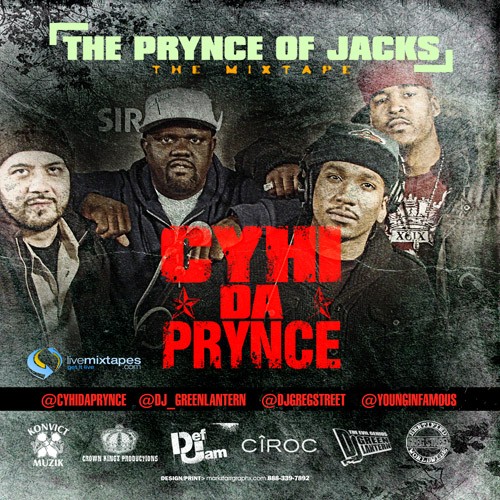 The hottest up and coming rapper from Decatur, GA, Cyhi Da Prynce is quickly making a name for himself amongst hip hop aficionados for his witty lyrics and phenomenal ability to kill any beat he steps on. His last mixtape with DJ Greg Street called What The Dec Been Missin: Volume 2, was one of the most slept on mixtapes of '09 when so called "professionals" made their top 10 mixtape lists.
An advance edited copy of "The Prynce of Jacks" was leaked this past week and has been blowing up every blog since. Fresh off of a
Kanye West co-sign
Cyhi Da Prynce is finally getting his due recognition as the next great lyricist from Atlanta, GA. Here is the official copy featuring several new songs at the end as well as the rest of the songs being unedited. Be sure to check out
What The Dec Been Missin: Volume 2
as well if you would like to hear him kill some of his own beats. Otherwise here is Cyhi Da Prynce jackin everybody elses beats and destroyin' em.
DOWNLOAD